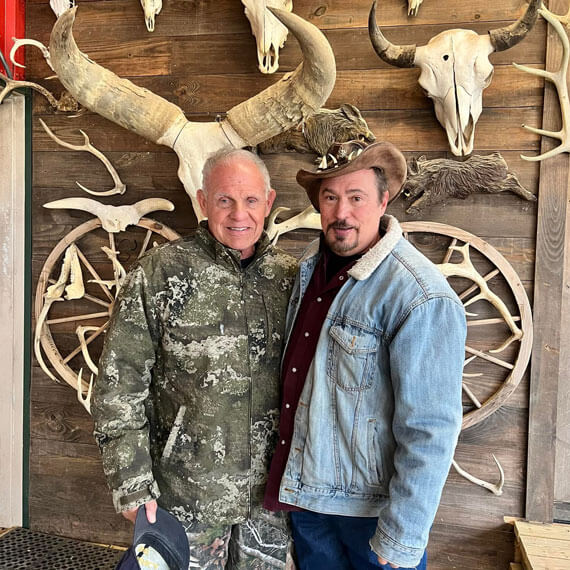 Experience Best Hog hunting in Texas At Renowned Hunt Ranch!
Are you searching for an adequate ranch for hog hunting in Texas? Look no further. Our hunting services and packages are all you need. Located on over 4400+ Acres of land in Waelder, Texas, we provide world-class and year-round hog hunting services. If you love hunting and want to experience extraordinary adrenaline hunting, you can rely on Texas Hunt Ranch Natural and Exotic Hog hunting.
From year-round hog hunting to top-notch accommodation to affordable Texas hog hunting packages, we strive to provide all the essentials to offer the best hog hunting experience to hunting lovers. Besides this, our ranch is home to various animals, including Fallow Deer, Sika Deer, Blackbuck, Ram, Elk, Axis Deer, Boars, Water Buffalo, and Watusi. However, not all of them are available for hunting. Indeed, you can enjoy a fantastic exotic hunting experience along with luxurious hunting Lodges providing all the facilities and comfort you deserve.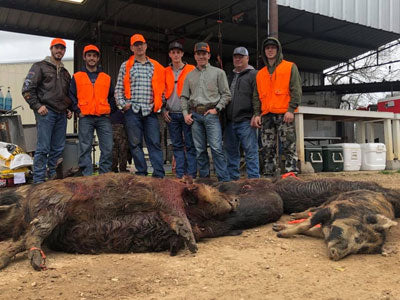 Exotic Hog Hunting
With over 20 years of experience, we offer the highest-quality and exotic wild hog hunting in Texas. If you plan to adventure fun and exciting hog hunting, you can buy our affordable and convenient Texas hog hunting packages, including Night Hunting, Walk & Stalk hunting. Some of them are 3 Day $499 Buy 1 Get 1 Free, 3 Day $699 All Inclusive, Ram / Hog Combo $1699, etc.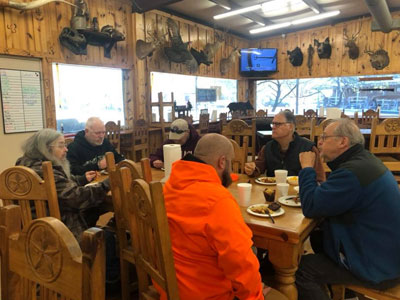 Accommodation
Accommodation and lodges are primaries one must consider while looking for your upcoming hunting vacation. Don't worry. Texas Hunt Ranch offers you a clean and comfortable lodge along with tasty meals to make your north Texas hog hunts hassle-free and relaxing. We offer Private Cabins & Hog Hunt Camp, which you can choose or upgrade according to your comfort and budget.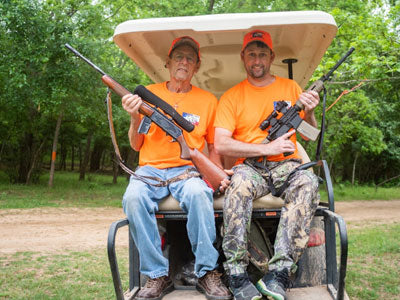 Activities
Being one of the best hog hunting ranches, we strive to make your hunting experience memorable and exciting. We understand not hunting is not for everyone. That's why we offer other activities which your family can enjoy when you are killing unlimited wild hogs. You can visit our gift shop, do campfires, photo safari, bird watching, and do other things to spend some quality time at the best hog hunting ranch in Texas.
WHY PREFER OUR WILD HOG HUNTING TEXAS?
Are you still wondering why to choose our South Texas hog hunting? No doubt! Texas Hunt Ranch has provided world-class hog hunting for over a decade now. People across various places come to our ranch to witness the most promising once-in-a-lifetime experience at best. Still confused? Let's cut the chase and check out the reasons why you must consider us over others.
1. Plan your hunting trip with our convenient and affordable packages without hurting your pocket.
2. Get exclusive deals and offers to enjoy great savings along with our best west Texas hog hunting.
3. Experts Safety Briefings before your hunting to experience a fun and safe hunting experience.
4. We offer clean and comfortable accommodation and lodges along with tasty meals (breakfast, lunch, and dinner).
5. No hidden charges! All the prices are already stated on our website.
6. Our team includes multi-lingual professionals, always ready to help you throughout your hunting.
All set to hunt wild hogs? Contact us to book your Hunt now! If you need any help or have any queries, please feel free to connect with us. You can contact us through call, text, or email us at ranch@texashuntranch.com.